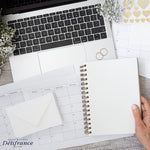 How Ordering From A Food Catering Vendor Makes Party Planning A Breeze
Planning a party can sometimes be more overwhelming than exciting because of the sheer number of things to put together. From designing invites to planning the decorations, organising a party is certainly not an easy feat.
Getting your guests to RSVP and shopping for decor to spruce up the venue aside, it is also not an understatement to say that the food you serve at the party can make or break the event. 
If you have no idea what to include in the menu to make the party even more enjoyable, consider ordering from a food catering vendor. Here is how it can make party planning a breeze for you - read on to find out more.
1. Less stress
Being a party organiser is a huge responsibility to take on and as if it is not already stressful enough, having to whip up meals for your guests only adds to the pressure. Not only will you have to avoid including ingredients that some of your guests are allergic to, but you may also need to provide a separate halal option for your Muslim guests.
Hence, do yourself a favour and take a load off your shoulders by ordering from a halal food catering company in Singapore instead for greater peace of mind and inclusivity. You will be able to handpick options that are suitable for different dietary preferences and not have to fret about accidentally serving non-halal food to your Muslim friends. 
2. Makes a good impression
Ordering from a food catering vendor gives you the chance to make a good impression on your guests, which is the next most important thing apart from ensuring they have fun at your event. 
As good food is the way to the heart, choosing to order from a vendor that is known for its delicious selection of dishes will surely wow your guests and make it an event to remember. 
Going with a well-known catering vendor or one that you have personally tried will also prevent awkward moments like having to hastily dispose of burnt appetisers or overly salty dishes in front of your guests.
3. Wide variety of options
Always find yourself racking your brain to come up with the perfect menu for your party? Let a food catering vendor help! Their wide variety of options ranging from savoury to sweet gives you the opportunity to pick out different items to cater to varying tastebuds. 
For instance, our selection of French pastries and viennoiseries here at Délifrance is perfect for breakfast catering, an afternoon tea perk-me-up or as dinnertime accompaniments to your main dish. 
4. Enhances food safety
Other than just making sure the food you serve at your party tastes great, food safety is also a major aspect to pay attention to. Chances of food poisoning and cross-contamination will be largely reduced when your food is prepared by professional chefs and kitchen staff who have been trained to adhere to the utmost hygiene standards. Food safety is especially important if your guests have allergies or sensitivities. 
Additionally, food catering vendors will usually provide reheating and storage instructions that will come in handy so that your guests are only given the best. 
5. Saves time and effort
Last but not least, ordering from a food catering vendor will also save you a lot of time and effort. All you will have to do is place an order beforehand, wait for the food to arrive on the day of the event and then focus the rest of your energy on entertaining your guests! 
Délifrance's snack box catering options are great if you want to offer your guests a variety without having to individually choose each item. 
Délifrance - your one-stop food catering vendor
Our French pastries and viennoiseries are all halal-certified to cater to a wider range of customers so you can go ahead and order them with no worries.